Brett Dennen is amazing I highly suggest you listen to him seriously.






Lol is just me or does he look like he's 15 years old?
Current Mood:

relieved
test test for mer to see my mood theme works.
Current Mood:

blank
Just a quick friend cut. Please removed me if you don't intend to comment or aren't on my list. New entry asap.
Current Mood:

aggravated
I kept 43 people on my LJ. If you aren't on that list please removed me thanks. I am just wanting to keep my list to those who actually read my LJ. - Lisa
Honestly don't add me that's the coolest thing ever. Just leave me alone.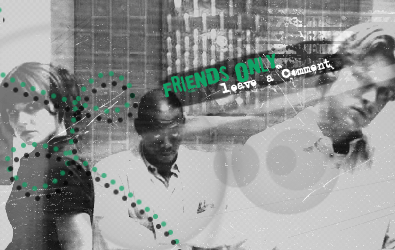 mrsmfitzgerald made it Yes I am addict to that show House.
Current Mood:

rushed